Ricky Road Run has been a proud charity fundraising event for over 30 years, and is run on a not for profit basis. All proceeds from registration and corporate sponsorship will be split between the following charities: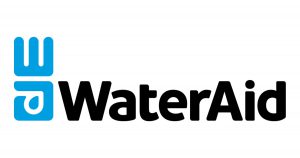 WaterAid
WaterAid is working to make clean water, decent toilets and good hygiene normal for everyone, everywhere within a generation. The international not-for-profit organisation works in 28 countries to change the lives of the poorest and most marginalised people. Since 1981, WaterAid has reached 27 million people with clean water and 27 million people with decent toilets.
Affinity Water has been a long-standing supporter of WaterAid for almost 40 years. Each year, with the support of our employees, customers, and partners, we are committed to fundraising, through events such as the Ricky Road Run, as well as campaigning and raising awareness of WaterAid's work across the globe.
The Ricky Road Run is the longest standing fundraising event for WaterAid. Since 1984, the funds raised through this event have already changed lives for the better in some of the most vulnerable communities across the world.
We've made amazing progress, but we can't stop now. Together, we can reach the millions of people still living without the essentials they need to live dignified, healthy lives.
Visit the WaterAid website: www.wateraid.org/uk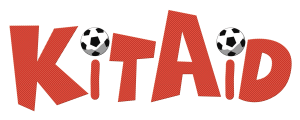 KitAid
KitAid is a charity that recycles your once loved football kit and distributes it to underprivileged children and adults in some of the world's poorest countries and communities.
It was set up by one of Affinity Water's employees, Derrick Williams MBE, who visited Tanzania on a WaterAid supporters' trip in 1998. Derrick was also one of the co-founders of the very first Ricky Road Run in 1984 and went on to organise the following 20 annual events.
Since 1998 KitAid has donated over 700,000 items of kit to projects in 55 different countries. It is run entirely by volunteers and operates on a small budget of less than £10,000 per annum. Kits are donated by Clubs across the whole football pyramid, from Manchester United to Harpenden Town Colts and it has regional helpers all across the UK. In 2021 it also launched KitAid Australia where kits will be donated to projects in the Indo Pacific region as well as to indigenous school projects in the Northern Territory.
KitAid would like to thank the Ricky Road Run organising team, the volunteers and all of the runners for supporting our work. We wish you good luck in your virtual runs and hope you choose a course that doesn't have as many hills!
Visit the KitAid website: www.kitaid.net